The group was formed originally in 1971 with friends getting together to sing Christmas carols to the accompaniment of an antique portable harmonium. The instrument itself has long been left behind but the group has gone from strength to strength and established itself as a successful local chamber choir.
Often singing without accompaniment, the Harmonium Singers specialise in smaller-scale choral repertoire from the 16th century to the present day, both sacred and secular. Thoughtful sequences of words and music with a particular theme, narrative or spiritual dimension have become a feature of programmes in recent years. The group often performs for local community or charity events.
Accompanied by orchestra, instrumental group or organ, the Singers have also given successful chamber performances of more substantial choral works. These have included the Handel Coronation Anthems, the Requiems of Fauré, Rutter and Walford Davies, Stainer's Crucifixion, Vivaldi's Gloria and Credo, the Haydn 'Little Organ Mass', Schubert's Mass in G and the Pergolesi/Durante Magnificat. The group has twice collaborated with the London period-orchestra Linden Baroque.
Co-ordinator -
Treasurer - Penny Randall
Publicity - Veronica Bacon
Readings - Geraldine McCaulder
Librarian - Rachel Leslie
The conductors (see boxes below)

Sopranos
Sally Biles, Liz Brown, Karyn French, Nicola Judd, Rachel Leslie, Emily Massiah, Penny Randall, Laura Sinclair-Smith, Tor Warburton

Altos
Veronica Bacon, Melanie Haydon, Eleanor Jakeman, Kathy Percival, Amanda Poulton

Tenors
Paul Glynn, Dave Morris, Chris Way

Basses
David Haydon, Tim James, David Klee, Ray Lucas, James Massiah, Nigel Sacree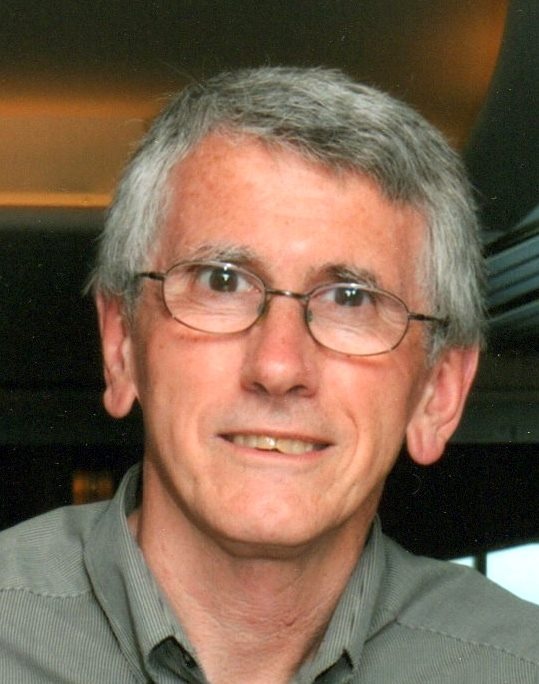 Bruce Randall
Musical Director

Bruce Randall has directed the Harmonium Singers since the 1980s, covering a wide range of largely unaccompanied repertoire from the 16th to the 21st century in venues ranging from village halls to Winchester Cathedral. He has also directed larger scale choral performances with orchestral forces, including Andover's millennium 'Credo' concert in 2000 and the Andover Choral Society.

Bruce is also organist and choir director at St John the Baptist RC Church in Andover, and has studied the organ with Robert Fielding at Romsey Abbey. Although from a family of music teachers he chose to study applied physics at Durham University, later becoming a chartered engineer working in broadcasting and communications. Now retired, he is often to be found playing the organ for weddings and funerals all round north-west Hampshire.




Andrew Wyndham
Assistant Musical Director

Andrew Wyndham has been playing for church services since the age of eleven and accompanying musicians and singers since the age of fifteen. On completing a degree at Trinity College of Music he embarked on a twenty-five year teaching career during which he composed over a dozen musicals for children and arranged music for any number of ensembles.
Andrew is a regular organist at the church of St Mary the Virgin, Speen and became involved with the Harmonium Singers in 2017. He has conducted orchestras and choirs and served as music director for amateur theatre groups. Andrew enjoys black and white films, history, walking, baking and chocolate.




Tim James
Associate conductor
Tim James, a retired GP, has sung with and often directed the Harmonium Singers for over 30 years. A Welsh tenor, Tim has wide experience in choirs of all sizes and as a soloist. His particular focus with the Harmonium Singers is in promoting consort singing, with the aim of developing voices in small groups where greater confidence and accuracy are required. Tim also steps in to take full choir rehearsals when required.